We have no patience for sites like News10Live.com. They are merely clickbait sites that dress their articles up in cheap news-like knockoff clothing in the hopes that they can either trick its visitors into sharing the article online, or trick its detractors into thinking they are purveyors of fine satire. (Clearly it's the former.)
Maybe if their stories were even remotely funny, we'd likely have a higher tolerance.
They also posted an article stating that Walmart Customer Finds Dead Newborn in Discount DVD Bin. This article is pulled directly from Associated Media Coverage, a known fake-news Clickbait site that has met with the ire of Snopes, BuzzFeed, and more.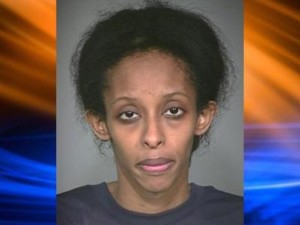 And the story Fireworks Explodes In Woman's Vagina During Walmart Shoplifting Attempt contains a photo of Edyan Farah, a woman in who was arrested in Indiana in 2010.
If you can find an legitimately funny story at News10Live, we'd be well surprised.
We almost hate the fact that we had to click on their site in order to write this review, thus giving them ad revenue — pittance though it may be.