The article sent to us to review was "World's First Head Transplant A Success After Nineteen Hour Operation."
One of the ways to spot fake news is to check the image(s) used. This image —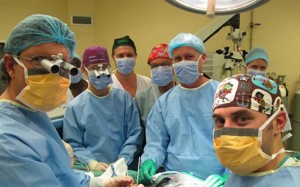 — is the same image used in the 2015 viral story of the "first penis transplant":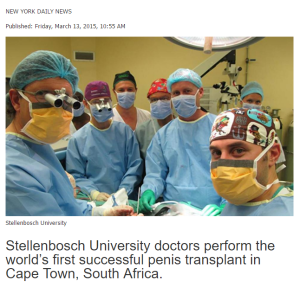 The dubious nature of the media used in a story is a red-flag. A bit of research and we find that News Examiner was started by the same fella (Paul Horner) who started the satirical news site National Report.
The recipient of the head transplant? Paul Horner.
Paul Horner was also revealed to be Banksy in a separate News Examiner report. (To date, Banksy has yet to be arrested or identified.)
We approve the comedic element of Horner's approach.