There is no Wyoming Institute of Technology.
Period.
There is, however, a much shadier WyoTech, formerly known as Wyoming Technical Institute, which is a for-profit college system founded in Laramie, Wyoming, in 1966. But that is neither here nor there.
The image on witscience.org's About page —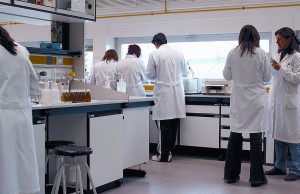 — is the same image on www.southdreamz.com page (a self-noted Entertainment blog) —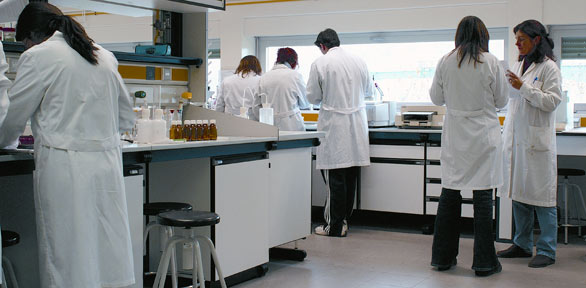 — which is actually from a medical-/science-based immigration/job site:
Southdreamz.com didn't even bother to rename the image file! You can save them both from the sites as 'Investigadores.jpg' — it's almost like they wanted you to know they weren't real!
WITscience is a satirical piece of art that simply has a scientific slant.
They have been the "experts" for National Report, for the this gem: Solar Panels Drain the Sun's Energy, even though their more obvious fake-stories ("Health Spa to be Built at Northern Tip of Antarctica") remain, as of yet, unreported on. (I wonder why. 😉
WITscience.org also claims to have stopped the Y2K virus from spreading. (Good to know, that.)
WITscience is actually a fun little site to visit, but not if you're needing information for your high school book report.
Although I wonder if any high-schooler cited WITscience for their bibliographies and, if they had, what grade they received. Hrmm . . .